Apple Awnings carries some of the finest retractable awnings available today for most any residential or commercial setting.  They provide luxurious shade at the flick of a switch, and are made to withstand stress and retain their attractive appearances for many years.  Retractable awnings can be protracted either manually or by an electric motor, with optional controls available on the powered models to automatically adjust the projection length according to wind or sun changes.  The fabric is protected entirely by a powder-coated extruded aluminum tubular hood system when the awning is in the retracted position.  Standard widths are from 10′ through 25′, and projections from 4′ to 12'6″.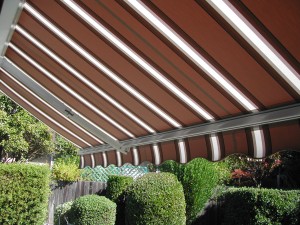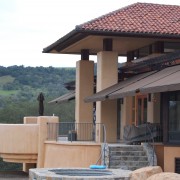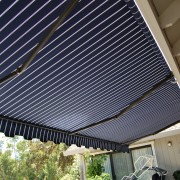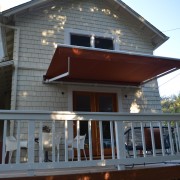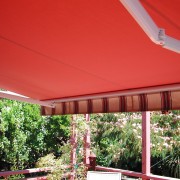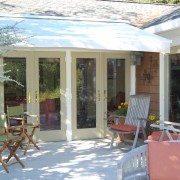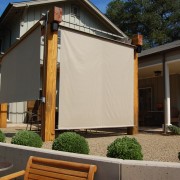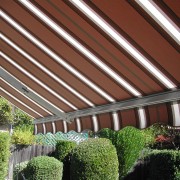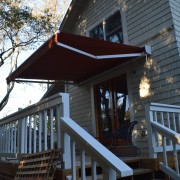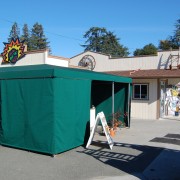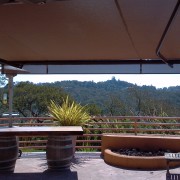 Roman Shades are a graceful and beautiful shade that allows movement and versatility to small and large outdoor areas.  Typically, fabric panels are draped on a pergola-style frame with guide-wires, allowing them to open or close for differing light and shade needs.  This style can also be used between buildings or walls, eliminating the need for a free-standing frame, and adapts well for unique or odd-shaped spaces.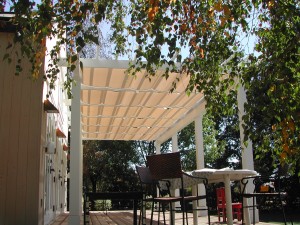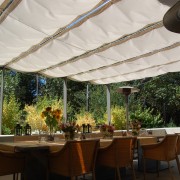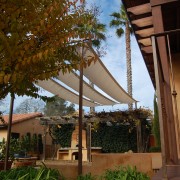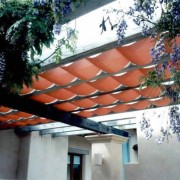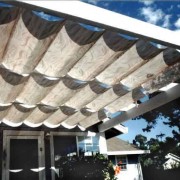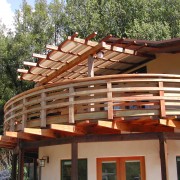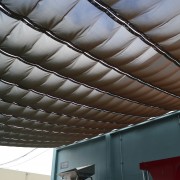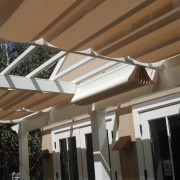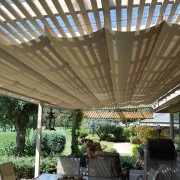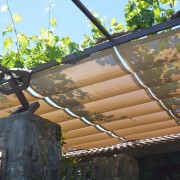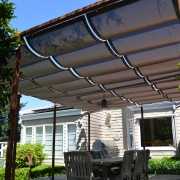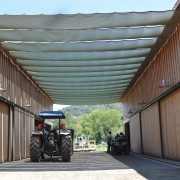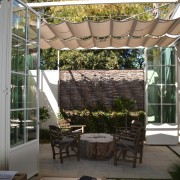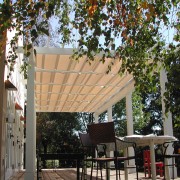 Perfect for any window, door, deck, patio or balcony, fixed awnings can be fabricated into countless shapes and sizes to create a custom outdoor space for any home or business.  We make the frames from galvanized tube steel over which a covering, typically Sunbrella fabric, is attached.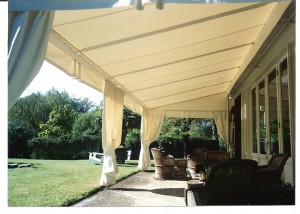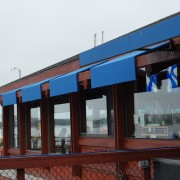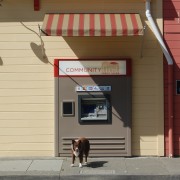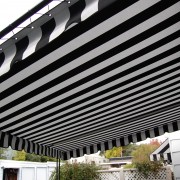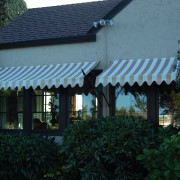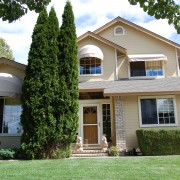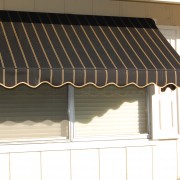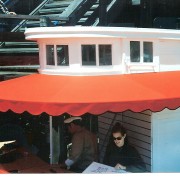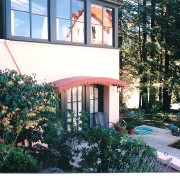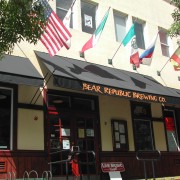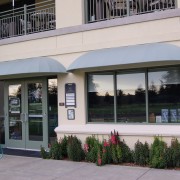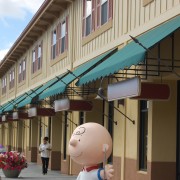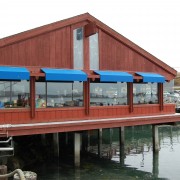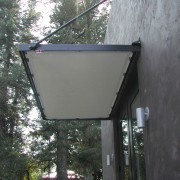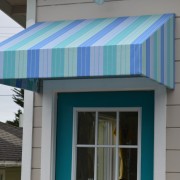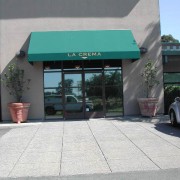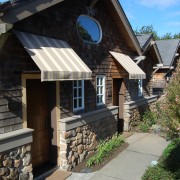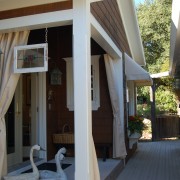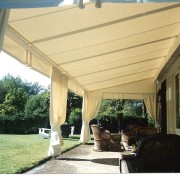 All of our awnings are constructed with Sunbrella fabric, a 100% solution dyed acrylic fiber which gives it color, brightness and retention.  Being a woven fabric, it breathes and is translucent.  It also has a fluorocarbon finish which provides water repellency and stain release.  Sunbrella guarantees their fabric for a period of five years against loss of color or strength from normal exposure conditions including sunlight, mildew, rot and atmospheric chemicals.
The life and good looks of your awnings depend a great deal on the way you use them and how you care for them.  Even the most durable materials require a certain amount of care and fabric, awnings are no exception.
Awning fabrics should be cleaned regularly before substances such as dirt, roof particles, etc. are allowed to accumulate on and become embedded in the fabric.  Brush any loose dirt off the awning; hose down and clean with a mild natural soap in lukewarm water.  Rinse thoroughly to remove soap. Do not use Detergents!